Miscellaneous
Posted by WhosPlayin

on 2008/5/21 13:00:00

(

1138 reads

)
Energy Star Sales Tax Holiday
Memorial Day Weekend
May 24 – 26, 2008

During Memorial Day weekend, Texas shoppers get a break from state and local sales and use taxes on purchases of certain energy efficient products. The 2008 Energy Star sales tax holiday begins at 12:01 a.m. on Saturday, May 24, and ends at 11:59 p.m. on Monday, May 26 (Memorial Day).

The products qualifying for the exemption are:

* air conditioners priced under $6,000 (room and central units)
* clothes washers (but not clothes dryers*)
* ceiling fans
* dehumidifiers
* dishwashers
* light bulbs (incandescent and fluorescent)
* programmable thermostats
* refrigerators priced under $2,000.

* Because most dryers use similar amounts of energy, Energy Star does not label clothes dryers.

Qualifying products will display the Energy Star logo, which may appear on the appliance, the packaging or the Energy Guide label. Energy Star is a joint program of the U.S. Environmental Protection Agency and the U.S. Department of Energy. Earning the Energy Star means a product meets strict energy efficiency guidelines set by these two federal agencies.

There is no limit on the number of qualifying items one can purchase
during this sales tax holiday, and an exemption certificate is not required.

Internet and Catalog Sales

The tax-free holiday also applies to Internet and catalog sales of eligible products, provided that (1) the items are both paid for and delivered to the purchaser during the exemption period; or (2) the purchaser orders and pays for the item and the retailer accepts the order during the exemption period for immediate shipment, even if delivery is made after the exemption period.


The retailer accepts an order when the retailer has taken action to fill the order for immediate shipment. Actions to fill an order include placement of an "in date" stamp on a mail order and issuing a confirmation verifying the date the seller accepted the order. An order is considered "for immediate shipment" even if delivery or shipment may be delayed because of a backlog of orders or because an item is temporarily out of stock or on back order by the seller.

Hat tip to Moon Lady for bringing this to our attention. This is a great way to spend some of your "stimulus" money.

Comments? - Rating: 0.00 (0 votes) -
Links, Thoughts, and Open Thread
Posted by grbtexan

on 2008/5/21 1:01:00

(

932 reads

)
Recently as I kicked back with this sites moderator and others and we talked about the growth of Lewisville and Denton CO. someone asked what about bring Dallas's mass transit up here? This idea has rolled around in my head for weeks now so I thought I would share some of my thoughts with you.
So what do I think about liking Lewisville and Denton with a Dallas mass transit system. I am not one who believes that global warming it not real. I believed it was real 20 years ago as much as I do today. And a mass transit system has unarguably great environmental advantage. That said... I grew up in Denton Co. I went to Newton Razor Elementary School, and I am Fighting Farmer Alumni. And I happen to think we have a pretty nice place to live. Our county has a style and flavor all its own. Over the years it has gotten harder to tell when u have left Lewisville as you drive North or South on I-35E. The cities of the metroplex have all started to blend. DFW is not unique in this way I know. In fact, driveling between Austin and San Antonio it is hard to tell where one city ends and the other starts. But for now cities and towns of Texas still hold there uniqueness. So while my desire to see us start to take real responsibility for the environment; and mass transit is a very good move in that direction. I am concerned that in time the cities and towns that we love, will all be part of mass sprawling cities.
Comments? - Rating: 0.00 (0 votes) -
Links, Thoughts, and Open Thread
Posted by WhosPlayin

on 2008/5/16 23:11:03

(

1970 reads

)
If you live in Lewisville, Texas you might find this man on your doorstep Saturday morning. This is Michael Williams, Chairman of the Texas Railroad Commission, paid protector of the oil and gas industry. He'll be reminding you to vote Republican, but hoping you don't do too much homework.
What do I mean by "paid protector?" The Texas Railroad Commission has the primary responsibility to oversee oil and gas production in Texas and make sure that producers FOLLOW THE LAW when exploring, drilling, and producing oil and gas. Oil and gas are great economic engines for our state, and I don't begrudge them for making a profit. But it's in our best interest for us to ensure that they do so safely, and without contaminating our air, drinking water or endangering our workers, communities, crops and homes. Then answer is that Williams accepts campaign funds from and takes an active role in defending the very industry that he is paid by the taxpayers to regulate. The oil and gas industry couldn't have hired a better PR spokesman than Williams, who is the first to turn the other way when the industry is behaving badly.
Have a look at some of the fine investigations that TxSharon has done regarding the malfeasance and cronyism of the Texas Railroad Commission.

Oh yeah, and this is precious: Williams has a blog. He writes about baby oil

I guess when you're paid to look the other way you can do such things. When politicians like this sell you out, it sometimes leaves one feeling as if you could have used a lubricant like KY Jelly (always use water based, for safety!), but I've never seen a politician just come right on out and grease you up like this.

In November, I'm voting for former police officer Mark Thompson for Railroad Commissioner. We need reform in the Texas Railroad Commission that only an outsider can bring.
Comments? - Rating: 0.00 (0 votes) -
Links, Thoughts, and Open Thread
Posted by WhosPlayin

on 2008/5/15 21:34:11

(

1387 reads

)


These are photos of our 2008 Denton County Democratic Convention in Denton, TX. We had about 3,000 Democrats on hand that day.

If you were there, it was amazing. Your picture may be here. I didn't see myself, but I'm not surprised. I don't think I stood still long enough for a picture until late afternoon.
Read More... | 2 comments - Rating: 0.00 (0 votes) -
The Editor's Column
Posted by WhosPlayin

on 2008/5/15 7:53:10

(

1154 reads

)
Note: This event has been cancelled.
Tom Love (D) is running for U.S. Representative in Texas congressional district 24.
Tom Love for Texas

Fundraiser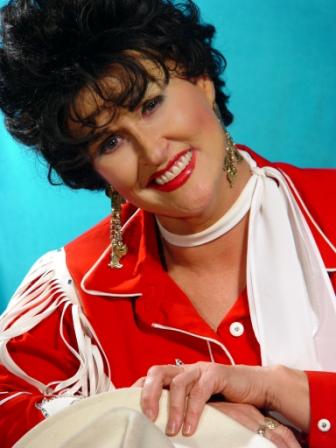 Sherrill Douglas
"Crazy 'bout PatsyTM", Musical Tribute to Patsy Cline
Tom Love fundraiser planned for 6/12
We are very pleased to announce today that the Tom Love for Texas 24 Campaign has scheduled a fundraiser for June 12th in Grand Prairie.
We will be promoting this fund-raising event via various Democratic Party organizations. newsletter, web sites, clubs etc as well as select radio and TV with an interest in Patsy Cline music. Patsy
Cline remains one of the most popular singers and Sherrill Douglas is without a doubt the best Patsy Cline impersonator in the country.
This will be a unique opportunity for Grand Prairie and North Texas in general to hear Sherrill Douglas sing and listen to Tom Love for a few minutes. We also have arranged time for private meetings with Tom and for political merchandise sales by local Democratic clubs and organizations.

This is a political ad paid by the Tom Love for Texas Campaign


---
Comments? - Rating: 0.00 (0 votes) -
Miscellaneous
Posted by TimBarnwell

on 2008/5/14 22:51:14

(

1018 reads

)
In today's Huffington Post, Thomas B. Edsall gave the reader a nice collection of opinions as to why Hillary Rodham Clinton remains in the race. About 1/3 of the way through Edsall presented a tantalizing paragraph from Michael Crowley's article in the New Republic.

My appetite whetted by the notion of victimization I hit the link and read on. What I found was a well-written and thorough discussion of the siege theory.

I could leave it at that but … I offer my own twist.

As I read the article entitled, "Siege Mentality" I accidentally hit the button on my "Way Back Machine" and was instantly transported to the 1970's Nixon Whitehouse.

To the many not old enough to recall, Nixon was a man who suffered deeply the wounds of dislike, while at the same time developing incredible skills of political survival.

Beginning with his televised address to the American people where he asserted his innocence to accusations of financial impropriety, known as the, "Checkers Speech." And ending with his statement "I am not a crook." Nixon fought to remain in politics for decades.

And so, it seems, with the Clintons.

Like boxers who go one fight to many, it seems some political figures choose to endure despite the best advice of friends, colleagues, and experts.

The problem is their behavior brings a problem to the nation. Simply put, the longer Clinton remains in the race the more likely the Democratic presidential candidate will be defeated in the fall. Recent history shows us that when a Presidential candidate's
nomination is delayed, the opponent wins.

I call for Hillary Rodham Clinton to withdraw for the good of the Party and of the Nation.
Comments? - Rating: 0.00 (0 votes) -
The Editor's Column
Posted by WhosPlayin

on 2008/5/14 8:19:27

(

1334 reads

)
From today's New York Times
"Is it a giant step? No," said Senator Byron L. Dorgan, Democrat of North Dakota, a leading proponent of the idea of trying to influence the price of gas by redirecting supplies from the reserve to the commercial market. "But is it a step finally, at long last, in the right direction? It is."

Despite initial resistance from the White House, the Senate voted 97 to 1 to stop putting 70,000 barrels of oil a day in the Strategic Petroleum Reserve through the remainder of this year; the House later approved a similar bill by a vote of 385 to 25. Senators of both parties said the House bill could clear the Senate within days and be sent to the president.


Usually when you see a bill like this that is a good idea, where there is only a small minority to vote against, it's a safe bet that our Congressman Michael Burgess (R, TX-26) and his buddy Joe Barton (R, TX) are among the contrarians.

I don't know what happened, but Michael Burgess actually voted for it. How did he get permission to do something that would benefit the middle class? Oh well, we'll take what we can get.

Mike: That felt good, didn't it? Better get used to voting in your constituents' best interests, because the writing is on the wall.
Comments? - Rating: 0.00 (0 votes) -
Oil and Gas
Posted by WhosPlayin

on 2008/5/13 22:50:00

(

20400 reads

)
Click to watch this 250 ft deep, 900 ft long sink hole eat part of Daisetta, TX:

From A.P. via CNN:

Daisetta sits on a salt dome, a natural formation created below the ground over millions of years where oil brine and natural gas accumulate. Oil drilling in the area, still dotted with working oil derricks, might have weakened the dome and caused it to collapse, Norman said.

But the sinkhole might also be a natural occurrence caused by groundwater leaking into the salt dome and dissolving parts of it.

Don Van Nieuwenhuise, a geosciences professor at the University of Houston, said oil production usually doesn't affect the integrity of a salt dome. He said he thinks the sinkhole is probably related to saltwater waste that is being stored underground in the area. The saltwater is a byproduct of oil production and has to be stored underground so it won't contaminate water supplies and the environment.

"It probably fractured part of the salt dome, and it's leaking out," he said.
(Emphasis ours)

We can't find the precise location of the sinkhole in news reports at this time. If anyone can describe the location, we would appreciate you leaving a comment.


Saltwater injection wells are popping up all over our area here in North Texas due to the production of natural gas in the Barnett Shale. To my knowledge, I don't think any part of our area sits over a salt dome, but I do now wonder what happens if this contaminated water leaks out of the bore hole or the target formation, and somehow undermines the integrity of the bedrock.

I'm sure TXSharon (of Bluedaze) will be all over this soon. She's done plenty of work research on these disposal wells.

Here's an illustration of a typical sinkhole that one might find in a limestone formation: (Click for website)



According to Wikipedia's article on sinkholes, they can often be caused by human activity such as excessive pumping of water from aquifers:

Sinkholes can be human-induced - New sinkholes have been correlated to land-use practices, especially from ground-water pumping and from construction and development practices. Sinkholes can also form when natural water-drainage patterns are changed and new water-diversion systems are developed. Some sinkholes form when the land surface is changed, such as when industrial and runoff-storage ponds are created. The substantial weight of the new material can trigger an underground collapse of supporting material, thus causing a sinkhole.


Of course, it will be months before geologists know for sure what has caused the collapse in Daisetta. Geology is fascinating to me, so I hope to hear the final verdict.

In unrelated news, I hear that you can buy brand-spanking-new beach-front property in Daisetta dirt cheap. Just bring your own dirt, because you'll need it.

Another video:

Read More... | 5 comments - Rating: 0.00 (0 votes) -