The Editor's Column
Posted by WhosPlayin

on 2008/5/15 7:53:10

(

1151 reads

)
Note: This event has been cancelled.
Tom Love (D) is running for U.S. Representative in Texas congressional district 24.
Tom Love for Texas

Fundraiser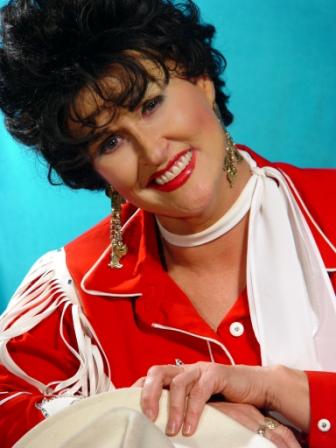 Sherrill Douglas
"Crazy 'bout PatsyTM", Musical Tribute to Patsy Cline
Tom Love fundraiser planned for 6/12
We are very pleased to announce today that the Tom Love for Texas 24 Campaign has scheduled a fundraiser for June 12th in Grand Prairie.
We will be promoting this fund-raising event via various Democratic Party organizations. newsletter, web sites, clubs etc as well as select radio and TV with an interest in Patsy Cline music. Patsy
Cline remains one of the most popular singers and Sherrill Douglas is without a doubt the best Patsy Cline impersonator in the country.
This will be a unique opportunity for Grand Prairie and North Texas in general to hear Sherrill Douglas sing and listen to Tom Love for a few minutes. We also have arranged time for private meetings with Tom and for political merchandise sales by local Democratic clubs and organizations.

This is a political ad paid by the Tom Love for Texas Campaign


---
Comments? - Rating: 0.00 (0 votes) -
Miscellaneous
Posted by TimBarnwell

on 2008/5/14 22:51:14

(

1017 reads

)
In today's Huffington Post, Thomas B. Edsall gave the reader a nice collection of opinions as to why Hillary Rodham Clinton remains in the race. About 1/3 of the way through Edsall presented a tantalizing paragraph from Michael Crowley's article in the New Republic.

My appetite whetted by the notion of victimization I hit the link and read on. What I found was a well-written and thorough discussion of the siege theory.

I could leave it at that but … I offer my own twist.

As I read the article entitled, "Siege Mentality" I accidentally hit the button on my "Way Back Machine" and was instantly transported to the 1970's Nixon Whitehouse.

To the many not old enough to recall, Nixon was a man who suffered deeply the wounds of dislike, while at the same time developing incredible skills of political survival.

Beginning with his televised address to the American people where he asserted his innocence to accusations of financial impropriety, known as the, "Checkers Speech." And ending with his statement "I am not a crook." Nixon fought to remain in politics for decades.

And so, it seems, with the Clintons.

Like boxers who go one fight to many, it seems some political figures choose to endure despite the best advice of friends, colleagues, and experts.

The problem is their behavior brings a problem to the nation. Simply put, the longer Clinton remains in the race the more likely the Democratic presidential candidate will be defeated in the fall. Recent history shows us that when a Presidential candidate's
nomination is delayed, the opponent wins.

I call for Hillary Rodham Clinton to withdraw for the good of the Party and of the Nation.
Comments? - Rating: 0.00 (0 votes) -
The Editor's Column
Posted by WhosPlayin

on 2008/5/14 8:19:27

(

1330 reads

)
From today's New York Times
"Is it a giant step? No," said Senator Byron L. Dorgan, Democrat of North Dakota, a leading proponent of the idea of trying to influence the price of gas by redirecting supplies from the reserve to the commercial market. "But is it a step finally, at long last, in the right direction? It is."

Despite initial resistance from the White House, the Senate voted 97 to 1 to stop putting 70,000 barrels of oil a day in the Strategic Petroleum Reserve through the remainder of this year; the House later approved a similar bill by a vote of 385 to 25. Senators of both parties said the House bill could clear the Senate within days and be sent to the president.


Usually when you see a bill like this that is a good idea, where there is only a small minority to vote against, it's a safe bet that our Congressman Michael Burgess (R, TX-26) and his buddy Joe Barton (R, TX) are among the contrarians.

I don't know what happened, but Michael Burgess actually voted for it. How did he get permission to do something that would benefit the middle class? Oh well, we'll take what we can get.

Mike: That felt good, didn't it? Better get used to voting in your constituents' best interests, because the writing is on the wall.
Comments? - Rating: 0.00 (0 votes) -
Oil and Gas
Posted by WhosPlayin

on 2008/5/13 22:50:00

(

20344 reads

)
Click to watch this 250 ft deep, 900 ft long sink hole eat part of Daisetta, TX:

From A.P. via CNN:

Daisetta sits on a salt dome, a natural formation created below the ground over millions of years where oil brine and natural gas accumulate. Oil drilling in the area, still dotted with working oil derricks, might have weakened the dome and caused it to collapse, Norman said.

But the sinkhole might also be a natural occurrence caused by groundwater leaking into the salt dome and dissolving parts of it.

Don Van Nieuwenhuise, a geosciences professor at the University of Houston, said oil production usually doesn't affect the integrity of a salt dome. He said he thinks the sinkhole is probably related to saltwater waste that is being stored underground in the area. The saltwater is a byproduct of oil production and has to be stored underground so it won't contaminate water supplies and the environment.

"It probably fractured part of the salt dome, and it's leaking out," he said.
(Emphasis ours)

We can't find the precise location of the sinkhole in news reports at this time. If anyone can describe the location, we would appreciate you leaving a comment.


Saltwater injection wells are popping up all over our area here in North Texas due to the production of natural gas in the Barnett Shale. To my knowledge, I don't think any part of our area sits over a salt dome, but I do now wonder what happens if this contaminated water leaks out of the bore hole or the target formation, and somehow undermines the integrity of the bedrock.

I'm sure TXSharon (of Bluedaze) will be all over this soon. She's done plenty of work research on these disposal wells.

Here's an illustration of a typical sinkhole that one might find in a limestone formation: (Click for website)



According to Wikipedia's article on sinkholes, they can often be caused by human activity such as excessive pumping of water from aquifers:

Sinkholes can be human-induced - New sinkholes have been correlated to land-use practices, especially from ground-water pumping and from construction and development practices. Sinkholes can also form when natural water-drainage patterns are changed and new water-diversion systems are developed. Some sinkholes form when the land surface is changed, such as when industrial and runoff-storage ponds are created. The substantial weight of the new material can trigger an underground collapse of supporting material, thus causing a sinkhole.


Of course, it will be months before geologists know for sure what has caused the collapse in Daisetta. Geology is fascinating to me, so I hope to hear the final verdict.

In unrelated news, I hear that you can buy brand-spanking-new beach-front property in Daisetta dirt cheap. Just bring your own dirt, because you'll need it.

Another video:

Read More... | 5 comments - Rating: 0.00 (0 votes) -
Miscellaneous
Posted by WhosPlayin

on 2008/5/12 8:32:09

(

1175 reads

)
It's Monday, and that means it's time to show some love for the best posts from the members of the Texas Progressive Alliance for the preceding week. Check out the best that the Alliance has to offer, brought to you this week by refinish69 at Doing My Part For The Left.

McBlogger has some advice for State Delegates aspiring to a seat on the floor in Denver.

CouldBeTrue of South Texas Chisme says all the fuss over 'wrongful' healthcare benefits in Brownsville, Corpus Christi and the Texas House is misplaced. Universal healthcare makes that problem disappear!

John Coby at Bay Area Houston reported on Bob Perry's attempted take over of a local City Water Authority in order to develop on our golf course. The developers lose big in Clear Lake

Off the Kuff continues his series of countywide race previews with a look at the race for Harris County Tax Assessor.

The Texas Cloverleaf looks at right wing blowhards on tour, coming to a local amphitheater near you.

Doing My Part for The Left is thrilled that Another Poll Shows Rick Noriega just 4 points behind Box Turtle.


WhosPlayin notes that along with many more Republicans, Michael Burgess (TX-26) voted AGAINST supporting Mothers Day.



Dembones at Eye On Williamson has the latest on Rick Noriega's run for the US Senate with this post, Republican machine grinding for Cornyn.

The sinkhole in Liberty County catches PDiddie's attention -- not literally, thankfully -- and he blogs about it at Brains and Eggs in "Rural Texas finally collapses from GOP 'Leadership' ".

Vince Leibowitz at Capitol Annex ponders the civil liberties thicket that Texas AG Greg Abbott could wander in to if he allows the Texas Lottery Commission to use the electronic strip on Texas driver's licenses to verify the age of gamblers at lottery vending machines.

nytexan at BlueBloggin points out Racism In The Secret Service and asks how can the Secret Service perform their jobs when supervisors write and send racist emails to one another regarding interracial sex, killing Jessie Jackson and his wife and ridiculing African American slang.

Gary at Easter Lemming Liberal News talked to a friend of his that received a GOP Push-Poll against local Democratic judges in GOP running Scared in Harris County. He also wondered if this picture is of a Pasadena neighbor who can't spell.

Lightseeker takes a look at What Rick Perry Promised, What the Republicans Delivered over at Texas Kaos.

Don't forget to check out all the Texas Progressive Alliance blogs, too:

B & B
Bay Area Houston
Blue 19th
Blue Bloggin
Bluedaze
Brains & Eggs
Burnt Orange Report
Capitol Annex
Common Sense
Doing My Part For The Left
Dos Centavos
Easter Lemming Liberal News
Eye on Williamson
Feet To Fire
Grassroots News U Can Use
Half Empty
In The Pink Texas
Marc's Miscellany
McBlogger
MindSpeak
Musings
North Texas Liberal
Off The Kuff
Para Justicia y Libertad
People's Republic of Seabrook
South Texas Chisme
StoutDemBlog
Texas Kaos
Texas Truth Serum
The Agonist
The Caucus Blog
The Jeffersonian
The Red State
The Texas Blue
The Texas Clover Leaf
Three Wise Men
Who's Playin'?
Winding Road in Urban Area
Comments? - Rating: 0.00 (0 votes) -
Links, Thoughts, and Open Thread
Posted by WhosPlayin

on 2008/5/11 10:49:50

(

1092 reads

)
Thank God the municipal elections are over. Maybe at least for Lewisville, we can now have rational discussions about where we need to focus our efforts as a city. The things I've heard about the so-called "immigration debate" are so prejudiced and so emotionally charged. I think it's now clear that our voters want our council to get back to work on the serious issues that are in our power and in our interest to work on.

The biggest of our school bonds passed. Over the next few years, our school property tax will probably increase by 30%. I don't mind paying it, but I'm not convinced that the money is well spent. But my understanding is that this was undertaken so we could go ahead and get the debt on the books before the legislature applies robin-hood rules to it.

I've got to mow my yard again today. I really need to redo the part behind my fence, because now it's just weeds that grow really quickly.

My oldest son built his own toolbox in Cub Scouts last week. He's so proud of it. So we came home afterward, and I went out to the shed with him and grabbed some of my older tools that I could spare, and we filled him up. This week, I bought him a hot glue gun (low temp) for crafts, so the boys make their mother a mothers-day gift yesterday.

10,000 BC is playing at the Cinemark 8 Dollar theater in Lewisville. It's one of those trying-to-be-serious movies that turns out to be funny as hell. You must go see it!

Have you ever seen the Pinky Show?"


On Saturday Morning, as part of my participation in the Lewisville Citizens Fire Academy, I went out and got to receive some training and hands-on time with the "Jaws of Life" and other extrication tools. In the process, we completely destroyed two junk cars. We cut off every door, and the roof, door pillars, and pushed back the dash. The tools are awesome and powerful, even though they are run by a 4 hp gas motor attached to a hydraulic pump. I also learned that the turnout gear worn by firefighters is extremely HOT. Although it was quite cool and breezy outside, I was sweating buckets. Earlier this week, I was able to get a good refresher course on CPR, and obtained my certification.
Comments? - Rating: 0.00 (0 votes) -
The Editor's Column
Posted by WhosPlayin

on 2008/5/10 23:50:00

(

4379 reads

)
In place 1, Lewisville City Council, Greg Tierney won re-election to his third term over challenger John Gorena. The vote was 796 (61.14%) to 506 (38.86%).

In place 3, Lewisville City Council, Lathan Watts won re-election to his first full 3-year term over challenger David Fogle. The vote was 811 (63.76%) to 461 (36.24%).

The total turnout was 1,398, which is normal for Lewisville Council elections.

I'm not surprised with the results here. I knew that barring some sort of massive turnout sparked by the "immigration" debate, Greg Tierney would win. He's a likable guy, very well known and respected in the community. It would also be an uphill battle for the non-political challenger Fogle against professional political operative and incumbent Lathan Watts.

What I find interesting is the disparity between the early vote, and election day voting. Both Watts and Gorena campaigned in person at the polling locations today at the Municipal Annex and the Memorial Park Recreation Center. It appears to my surprise, that this did give both of them a little bump.

In place 1, early voting, the ratio was 66.41% (Tierney) to 29.01% (Gorena) with 31 not voting.

In place 3, early voting, the ratio was 57.63% (Watts) to 35.24% (Fogle) with 41 not voting.

The Lewisville ISD Bond propositions were a mixed bag.

Proposition 1, $700 million for new school buildings and land PASSED.
Proposition 2, $80 million for a "Special Events" center FAILED by a hair.

Update:
Results for this election were not available by precinct, but this document shows results by polling location. Voters at Lewisville locations overall rejected the bond.

Read More... | 1 comment - Rating: 0.00 (0 votes) -
The Nimrods Never Cease to Amaze Me
Posted by WhosPlayin

on 2008/5/9 21:53:29

(

2699 reads

)
This afternoon, I surfed around on Thomas looking at recent roll call votes to see what our local Congressman, Michael Burgess has been up to. A lot of the votes taken in Congress are on procedural matters, so it's easy to miss the little nuggets that give you true insight on the character of your elected representative.

One thing I had missed, but that The Texas Blue had picked up on was that 178 Republicans, Michael Burgess included, voted against H. Res. 1113 "Celebrating the role of mothers in the United States and supporting the goals and ideals of Mother's Day"

Actually - they all voted FOR Mothers Day - at least the ones who could be bothered to show up and vote - before one Republican lemming, Todd Tiahrt of Kansas ran off the cliff and they all decided to follow him. Tiahrt waited until after the vote for H R 1113, then moved to reconsider - basically asking for a "redo". At that point, Democratic Congresswoman and mother, Kathy Castor of Florida moved to table the motion to reconsider. Sort of convoluted, but a YES vote on Castor's motion means "yes, to heck with Tiahrt's regrets. We voted for it, let it stand". A "no" vote meant: "We didn't mean to do that. Let us vote on it again". The second vote passed 237 - 178.

The Washington Post quotes Minority Leader John Boehner as saying:

"Oh, we just wanted to make sure that everyone was on record in support of Mother's Day."


Uh, OK? 412 voted for it and 21 missed the vote. At least one of those was Republican Vito Fossella, who has drunk driving and zipper problems to deal with.

Now, sure - you could waste your time asking Michael Burgess why he would vote against a silly Mothers Day laudatory resolution. I'm sure he would be glad to waste 15 minutes or more of your time explaining how they only did it so they could vote for Mom again and get some of their colleagues back from their 4 martini lobbyist schmoozing lunch hour.

Yes, Michael Burgess would love for you to waste your time asking why he would so blindly vote along party lines for something so silly. Because the more time you spend asking about that, the less time you have to ask tough questions like:
- Why are we still in Iraq?
- What will it take to consider the job done? (this time)
- When will Congress do its job of oversight on the executive branch?
- Why does he always vote against the middle-class, and against consumers?
- Why does he vote against basic worker safety regulations, and living wages for hard working Americans while voting for tax cuts for dead rich people?
- Why does he want to increase the number of uninsured in this country?
- Why does he take campaign money from Oil and Gas companies, and then vote on legislation to give them corporate welfare?
- Why does he own stock in, and take campaign money from the pharmaceutical industry, and then vote on legislation favoring them at the expense of consumers and taxpayers?
- Would President Bush literally have to sodomize kittens in front of school children before Michael Burgess would break with the radical right and hold him accountable? Obviously seizing powers not granted in the constitution, tolerating and condoning corruption, and starting a war based on a lie, that kills 4,000 of our troops and hundreds of thousands of civilians while spending a trillion dollars is not enough.

Michael Burgess doesn't likely hate his own mother, or even yours. He just thinks they need some "tough love", and that the free market will eventually get around to putting value on the intangible things like a mother's love. (or peace, or freedom, or human rights, etc...)

Happy Mothers Day from Michael Burgess, and the Republican Party

Comments? - Rating: 0.00 (0 votes) -
Miscellaneous
Posted by WhosPlayin

on 2008/5/9 20:50:32

(

1216 reads

)
Fitch Rates Lewisville, Texas GO Bonds 'AA'; Outlook Revised to Positive

AUSTIN, Texas--(BUSINESS WIRE)--Fitch Ratings assigns an 'AA' rating to the City of Lewisville, Texas' (the city) $8.85 million general obligation (GO) bonds, series 2008. Additionally, Fitch affirms the 'AA' rating to the city's $59.5 million outstanding GO bonds and $45.2 million outstanding certificates of obligation. The bonds are scheduled to be sold via negotiated offering the week of May 19. The Rating Outlook is revised to Positive from Stable.

The bonds are secured by a continuing direct ad valorem tax levied against all taxable property within the city, subject to a $2.50 per $100 taxable assessed valuation (TAV) limitation prescribed by law. Bond proceeds will be used to finance street and drainage improvements to Westwood Estates (Phase 2) and to reimburse the general fund for street and drainage improvements to Railroad Street.

The 'AA' rating reflects the city's favorable financial profile, moderate direct debt position, and a stable and fairly diversified local economy. The Outlook revision is the result of strong commercial development activity over the past 12-18 months as the city has succeeded in attracting new businesses and retail and multifamily residential projects. Operating reserve levels also continue to grow. A high overall debt level, principally driven by Lewisville Independent School District (ISD, GO debt rated 'AA' by Fitch) is an additional rating consideration. Fitch views the strength of the city's financial management and the demonstrated commitment to conservative budgeting practices and policies key factors in the rating assignment.

The city's tax base, which recorded healthy annual gains during Lewisville's rapid growth period over the past several decades, has posted increases over the past five fiscal years averaging 5.4% annually, including a 13% gain for fiscal 2008; the current TAV is $6.2 billion. The planned widening of Interstate Highway (IH) 35 through Lewisville and construction of a light rail system that will feature three Lewisville stations and tie into the Dallas Area Rapid Transit (DART) system have begun to spur additional commercial development in the city. In addition, the city has attracted some large companies to Lewisville such as Fidelity Investments and 21st Century Insurance with active tax incentive agreements. As these agreements roll off in future years the city should benefit from a TAV boost.

General fund spending has increased a manageable 5%-6% annually since fiscal 2002, enabling the city to maintain healthy reserve levels while holding the property tax rate steady. The unreserved general fund balance at fiscal 2007 year-end was $26.3 million or a sizeable 43% of spending and transfers out. These results marked the fifth consecutive fiscal year with net income and increasing reserves.

Sales tax receipts have registered average annual gains of almost 5% over the past three fiscal years. Sales tax and property tax revenues each comprise roughly 33% of total general fund revenues typically, with other fees and charges generating the remaining one-third of operating revenues. Liquidity has improved steadily since fiscal 2002; general fund cash and investments have increased each year during this period and at fiscal 2007 year-end totaled more than $23 million.

Projected fiscal 2008 results suggest an increase in the total general fund balance to $28 million, or a $1.2 million increase (after transfers related to one-time capital projects); sales tax receipts are projected to be flat for the year at approximately $19 million. Both of these results will exceed original budget projections.

Lewisville's direct debt position remains moderate, although the overall debt burden is well above average due to Lewisville ISD's ongoing borrowings. Debt service as a percentage of operating expenditures is average at roughly 15%, and principal amortization is above average at nearly 63% in 10 years. The city's debt position also benefits from annual general fund transfers to capital projects; Lewisville maintains a policy of transferring a sizable amount of surplus revenues, primarily for street and drainage improvements. Following this sale, the city will have $28.7 million remaining from previous authorizations; planned GO debt offerings totaling $10.0 million over the next two years appear manageable and likely will have little or no impact on the debt service tax rate.

Lewisville is located northwest of Dallas along IH 35 East, lying in parts of Dallas and Denton counties in the Dallas-Fort Worth metro-plex. The estimated city population for 2008 is approximately 92,900. The city is home to various manufacturing, distribution, and service concerns. Commercial development activity spiked in 2006 and 2007, and development is expected to continue in the areas surrounding three planned light-rail stations in the city as well as in the redeveloped old downtown area. Construction on the light-rail system, which will tie into DART in nearby Carrollton, is expected to begin in 2010 and be completed by 2013. Expansion of IH 35 is expected to be completed in the same timeframe. Local unemployment rates historically have been lower than regional, state and national averages. The city's most recent monthly unemployment rate was 3.6% (May, 2008).

Fitch's rating definitions and the terms of use of such ratings are available on the agency's public site, www.fitchratings.com. Published ratings, criteria and methodologies are available from this site, at all times. Fitch's code of conduct, confidentiality, conflicts of interest, affiliate firewall, compliance and other relevant policies and procedures are also available from the 'Code of Conduct' section of this site.
Comments? - Rating: 0.00 (0 votes) -
Links, Thoughts, and Open Thread
Posted by WhosPlayin

on 2008/5/9 16:15:54

(

1573 reads

)
...
After 45 minutes of fighting, [Royce] Coker [of The Colony] says he landed a monster of a fish: a 65-pound channel catfish.

...

Texas Parks and Wildlife says if the catch is verified, it would be a new record for the lake. The previous record-holder weighed just 22 and a half pounds.


No word on whether or not it contained any small farm animals, house-pets, or children.

I guess fishing is going to be anti-climactic for the rest of Coker's life.
Comments? - Rating: 0.00 (0 votes) -